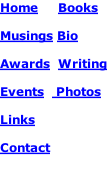 Webmaster
Robert R. Brown
irenebennettbrown@gmail.com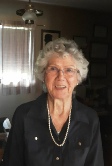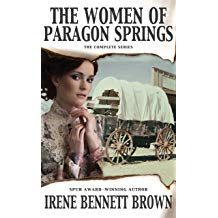 NEW
OMNIBUS
The complete WOMEN OF PARAGON SPRINGS series
LONG ROAD TURNING, BLUE HORIZONS,
NO OTHER PLACE and REAP THE SOUTH WIND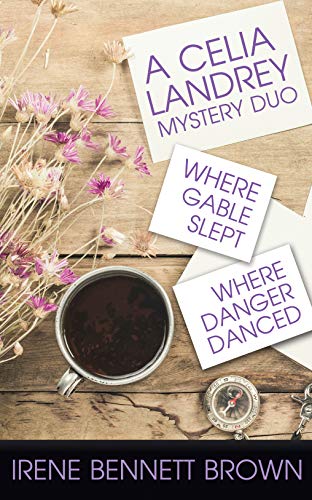 NEW
A CELIA LANDREY MYSTERY DUO
WHERE GABLE SLEPT and WHERE DANGER DANCED
This new cover, which I love, reminds me of a movie poster and sets me dreaming. Maybe someday…a film, too? Whatever, I hope readers enjoy the story, which debuts as a Kindle e-Book 'all in one' edition at a starting price of $0.99 at Amazon!
A couple of favorite reviews:
"Crystalline characters…sharp and authentic dialogue, writing that can be read years after its first appearance. A damn fine story." –Notable author, Loren D. Estleman
"Taken as a whole, The Women of Paragon Springs is a tremendous work of storytelling, enjoyable by males and females alike, suitable for readers not only of historical romance but westerns." –Kansas Libraries
I SO APPRECIATE this quote from my publisher, Wolfpack, about my 4-book Omnibus, The Women of Paragon Springs:
"If you enjoy novels like LITTLE HOUSE ON THE PRAIRIE, and LONESOME DOVE, you will enjoy this series by Irene Bennett Brown."
To think, being mentioned in the same company as authors Laura Ingalls Wilder and Larry McMurtry! Whoa.
If you don't have your copy yet and are interested to know more, here it is:
In my series, The Women of Paragon Springs, a group of near destitute women decide to make better lives by building their own town on the Kansas frontier. Beginning in 1873 sodhouse days to their part in the birth of aviation in Kansas forty years later, theirs is a story of courage, tragedy, and triumph.
AWARD-WINNING AUTHOR OF THE WOMEN OF PARAGON SPRINGS SERIES INTRODUCES CELIA LANDREY IN THIS NEW MYSTERY DUO.
Celia Landrey, walking-tour guide and innkeeper, must deal with a mysterious female newcomer to her small town; a woman bent on destroying their most famous structure, a house where Clark Gable lived as a young man. She dons an additional role as sleuth, and struggles through a maze of secrets and lies, murder and romance to save Gable House, her town, and her life.
In Where Danger Danced, there are threats against Celia for her investigation, but she's determined to separate the innocent from the guilty—halt an eruption of serious trouble. She just wishes she knew whose skin she's trying to save.
The Celia Landrey Mystery Duo includes: Where Gable Slept and Where Danger Danced.