Webmaster:
Robert R. Brown
irenebennettbrown@gmail.net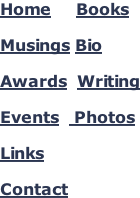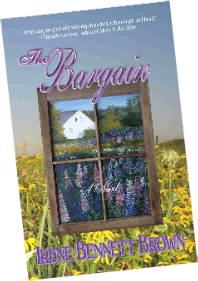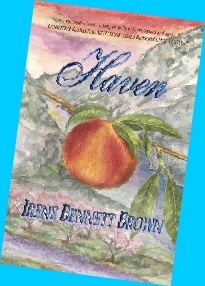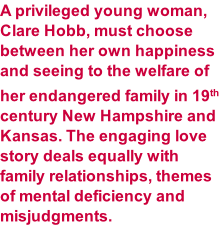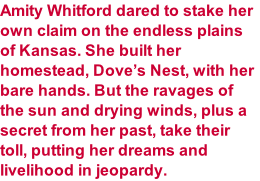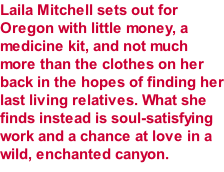 ". . .deliciously peopled with winning characters, rich in depth and heart."
--Elizbeth Grayson, author of Moon In The Water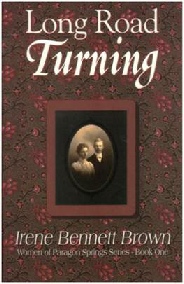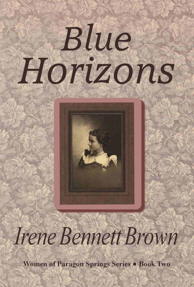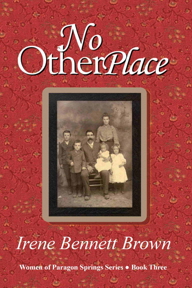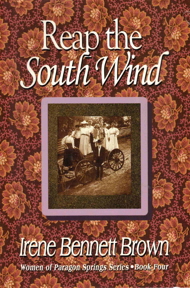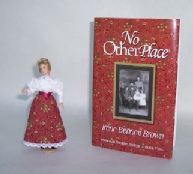 Refined southerner, Aurelia Symington, takes the lead against a profiteer's greed and violence to help the settlers build dusty Paragon Springs into a real town.
"...a thriving town comes to life in the third of Brown's Paragon Springs series, and leaves the reader anxious to learn more in the forthcoming and final volume."
--Booklist
A young women dons a new identity to escape her abusive husband and build her special dreams on the harsh plains of Kansas.
"Irene Bennett Brown recreates a vivid past with utterly convincing details and gives us the women one so seldom sees in narratives of our American westering experience: women with the courage and stubbornness to endure, and the strength of character to flourish under extraordinarily difficult circumstances."
--Molly Gloss, author of Jump Off Creek
"A tantalizing beginning to what promises to be an exciting series."
--Salem, Oregon, Statesman Journal
"Taken as a whole, the series (The Women Of Paragon Springs) is a tremendous work of storytelling, enjoyable by males and females alike, suitable for readers not only of historical romances but also of westerns." -- Kansas Libraries Newsletter
"Brown's vibrant and engaging tale will leave readers impatiently waiting for the next installment."
--Booklist
Meg Brennon places her emotional destiny in the hands of an intriguing St. Louis lawyer while she fights for the land that holds her soul.
"Brown's sensitive treatment of an abused wife's situation is beautifully done. An altogether wonderful novel for women or men."
--Roundup Magazine
"Brown's research is extensive and accurate...her story just as complex as it needs to be...an exciting read with one major flaw: it ends."
--Salem, Oregon, Statesman Journal
"Reading one of Brown's books about Paragon Springs is like going home to visit the family, so well do we know and care about the characters and the town, Brown has created a place and a community where we would not hesitate to live."
--Roundup Magazine
In a poignant, exciting finish to the Women Of Paragon Springs Series, Lucy Ann, a scorned outcast in her younger years, becomes a woman of means with the right to vote and the ability to assure the survival of Paragon Springs far into the future.
"In this vivid and engaging tale, Brown highlights the changes the turn of the century brings to the land and the lives of the settlers."
--Booklist
"...makes the reader feel that they are actually transported back in time...a fascinating book. It truly merits 5 stars."
--Love Romances
"Historical facts and events make the story move and real characters face compelling life issues. Highly recommended."
--The Word On Romance
"REAP THE SOUTH WIND is a historical feast. Irene Bennett Brown has woven intricate historical details into an interesting fictional portrayal of the 1900s turn of the century America ..an enjoyable read."
--The Word On Romance. (Second Look.)
"Superior historical fiction ..heartfelt and briskly-paced. A good story well-told."
--Salem, Oregon, Statesman Journal



"Readers of both genders enjoy good storytelling and this novel provides some of the best."
--Roundup Magazine
A rich, heartwarming story of love and survival in frontier Kansas...Unforgettable."
--Joyce Brandon, Author